Comic-Con's 50th anniversary starts this week in San Diego, and Team TOKYOPOP will be there to join in the fun.
Alongside our free manga magazines and bookmarks, we'll also be selling limited edition exclusives, prints from some of our most popular manga, a selection of titles from our International Women of Manga, Disney Manga, TOKYOPOP Classics and brand new lines, and we'll even have a button making station where you can select a button from a number of designs, or even make your own!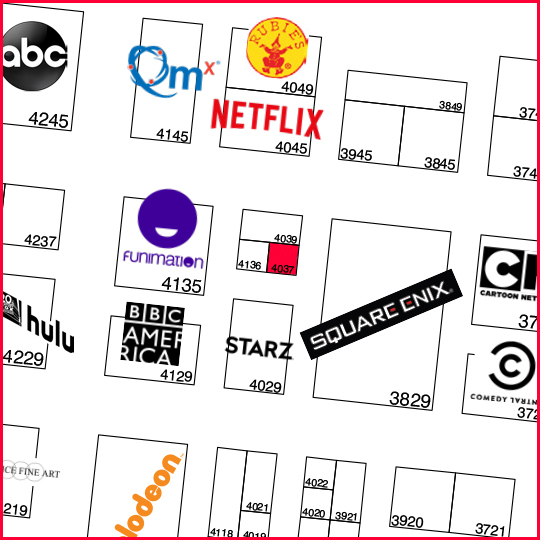 This year, we have exclusive releases for San Diego Comic-Con attendees from our The Nightmare Before Christmas: Zero's Journey comic series! All exclusives are available in limited quantities at booth #4037 (see map below) on the exhibition floor.

Every day you can pick up a beautiful metallic Lishan Yi variant cover version of issue #0, originally released for Free Comic Book Day 2018.

And Thursday through Sunday we will offer a unique, extremely limited metallic highlighted linen print featuring Kiyoshi Arai's cover art from the comic issues. Each day has a different print, so make sure you stop by and get yours before they sell out!
DIVERSITY IN MANGA
Thursday 7/18 (12 - 1pm)
Room 29AB

Many of us love manga, but sometimes we don't see ourselves represented as often as we'd like – or even at all. Join TOKYOPOP for a discussion about the importance of increasing diversity in manga titles, and for a preview of upcoming International Women of Manga releases, plus giveaways!
TOKYOPOP PRESENTS: MANGA FOR EVERYONE
Saturday 7/20 (6 - 7pm)
Room: 28DE

Manga is for everyone, and TOKYOPOP's goal is to bring the magic of manga to all comic book fans, whether they're manga veterans or new to the world of Japanese style comics. This panel will be an opportunity to show curious fans what's coming up this year and beyond from TOKYOPOP, how we're expanding our Disney Manga licenses for kids, bringing diversity into the world of manga from our International Women of Manga line, and both resurrecting classic titles for collector editions and bringing new manga over from Japan.
THE MAKING OF ZERO'S JOURNEY
Sun 7/21 (4 - 5pm)
Room: 29AB

Join the team behind The Nightmare Before Christmas: Zero's Journey graphic novel series to learn about the comic's creative process! We'll be talking about the film that started it all, how it inspired this new story and what it's like working with such an influential property. And stick around after the Q&A for a giveaway!