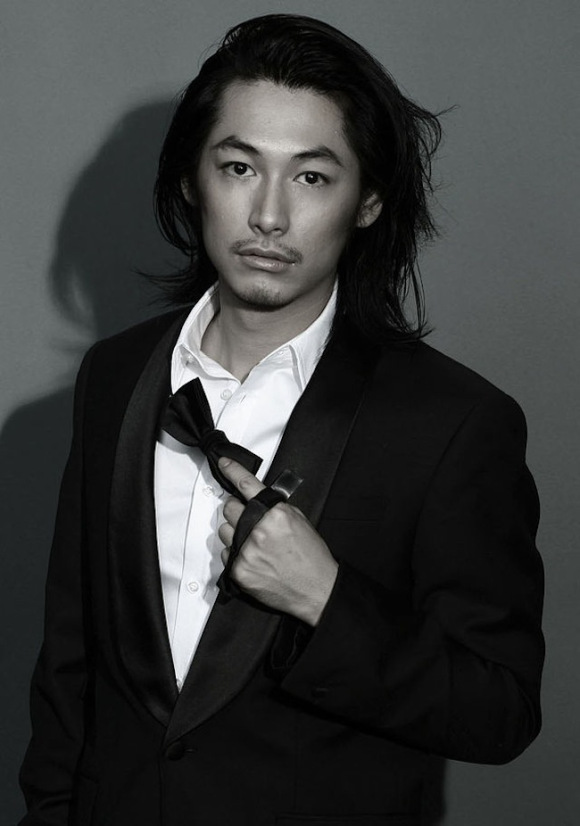 Actor, musician and director Dean Fujioka made his American acting debut earlier this month in the wild west detective series The Pinkertons, where he plays the mysterious character Kenji Hara. Created by Kevin Abrams and Adam Moore, The Pinkertons is about a father and son who team up with America's first female detective to solve crimes in the Wild West. In a Q&A session about the series, Dean spoke of his ambition to become as world-renowned as Akira Kurosawa and Toshiro Mifune, and he hopes "pave the way for more Asian people to work in the North American film industry".
Born in Fukushima Prefecture as Tatsuo Fujioka, Dean moved to Seattle for university and then traveled around Asia after graduation. After being scouted by a magazine editor in a Hong Kong nightclub, Fujioka began a career in modeling and acting. He relocated to Taipei in 2006 and scored some big acting roles – including in Corner with Love and Road Less Traveled - which made him a household name in Taiwan.
In Japan, however, Fujioka is not so well-known. He made his directorial debut last year with a biopic of convicted murderer Tetsuya Ichihashi, who went on the run after killing British teacher Lindsay Hawker in 2007. This film, called I Am Ichihashi, was the first time Fujioka had worked in his home country. He directed and starred in the film, as well as composed the movie's theme music.
Fujioka, who speaks five languages, refers to his international career as that of a "Nomad Actor": he will travel to wherever the work takes him. He currently divides his time between Taipei, Jakarta, Tokyo, and Canada.
Read more here.
Source: http://en.rocketnews24.com/2014/11/13/nomad-actor-dean-fujioka-makes-his-american-debut-in-the-pinkertons/