When Jack Skellington's faithful pet Zero gets lost, the ghost pup must get the help of the residents of Christmas Town to find his way back. With Halloween plans on hold while Jack mounts a search, will they be reunited in time to save both holidays?

Set in the wonderful world of The Nightmare Before Christmas as created by Tim Burton, explore the magical realms of Halloween Town and Christmas Town through the eyes of Zero as he tries to find his way home in an unfamiliar world in this brand new story written and created by TOKYOPOP.

This original story is being released as 20 single issue comic books collected into four full color graphic novels, and a black and white collector's edition manga.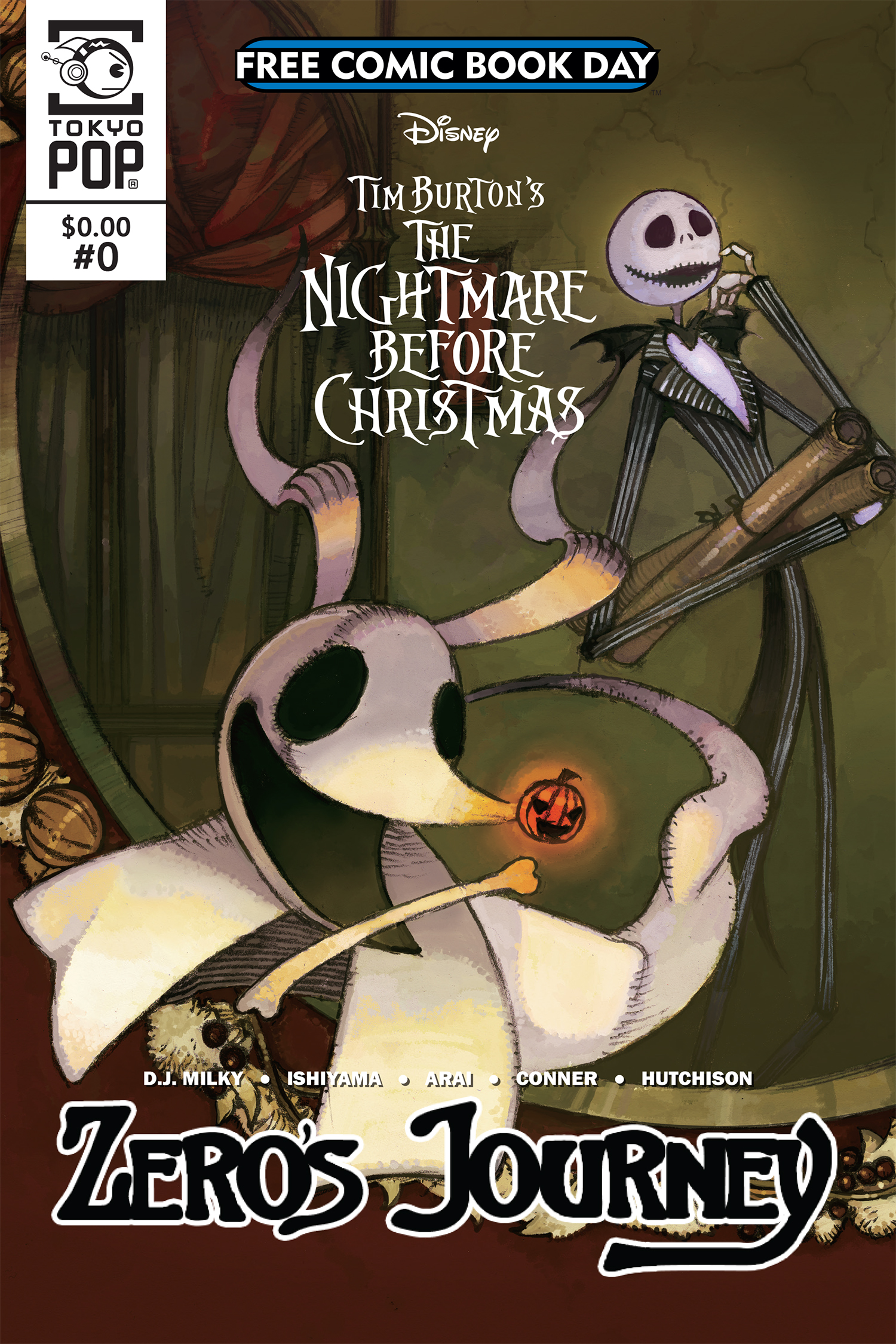 Comic book, Issue #0 (Free Comic Book Day)
Comic book, Issue #1 (variant cover by Kei Ishiyama)
Graphic novel, Book 1 (issues #0 - #4)
Graphic novel, Book 1 (issues #0 - #4) (variant cover by Camilla d'Errico)
Graphic novel, Book 2 (issues #5 - #9)
Graphic novel, Book 3 (issues #10 - #14)
Title: Disney Tim Burton's The Nightmare Before Christmas: Zero's Journey
Writer: D.J. Milky
Pencils: Kei Ishiyama
Inks: David Hutchison
Colors: Dan Conner
Covers: Kiyoshi Arai, Kei Ishiyama, Camilla d'Errico
Concept art: Kiyoshi Arai, Kei Ishiyama
Trim size: Various
Cover: Softcover
Interior: Full color
Comic issues: 10 (ongoing)
Digital issues: 10 (ongoing)
Graphic novels: 2 (ongoing)